Founder and Chairman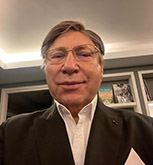 Alexander Leyviman graduated from the Czernowitz University in Ukraine as well as Mendeleev's Institute of Chemical Technology. He has authored over 40 registered patents in the field of chemistry and has published 16 scientific research reports and worked as chief scientific officer of the Czernowitz Chemical Factory before pursuing a career in business .
Alexander had been one of the founders and chief executive of a large London Stock Exchange listed diversified corporation, active in telecommunications, banking, retail, mass-media, tourism and healthcare services.
Between 2005 and 2009 Alexander led the IPOs of two companies listed on the NYSE and further two on the LSE. Since 2011 Alexander focuses exclusively on managing his home office operations and oversees investments managed by Atlant Capital.
Executive Team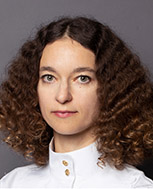 Maria Leyviman, Managing Director, joined Atlant Capital in April 2011, from Rothschild where she had worked as an Assistant Director. Prior to this, she held senior treasury, corporate finance and M&A positions in telecoms and Real Estate development at London and New York Stock exchange listed companies. During her corporate career, she was responsible for developing and implementing of the debt strategy, including acquiring and supporting credit ratings from Fitch and Moody's. She raised and managed a $1.5 billion debt portfolio and as Head of M&A she participated in the divestiture of a $310m business into a JV with Apsys Group and a divestiture of a 50 percent stake in a $120m company consisting of a hotel and residential project to Saraya Ltd. At Rothschild she worked on advising a mining group on its debut $350m Eurobond offering, advising a steel producer on its credit rating and the refinancing of its $1.5 billion Pre-Export facility, advising a car dealership group on the restructuring of $500m bilateral bank facilities, a $250m Eurobond and disposal of 25% of its subsidiary, advising a mining corporation on its $2.2 billion IPO on the Hong Kong and Euronext Paris Stock Exchanges and further advising a banking group on raising €716m in project financing.
Maria graduated from Webster University in Switzerland.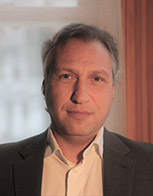 Vladimir Leyviman, Managing Director, has over seventeen years of experience in corporate finance and investment banking. Prior to joining Atlant Capital, he was a Director of an investment advisory boutique and before this, Head of M&A at a London Stock Exchange Listed telecom company, where he was responsible for the origination and execution of numerous M&A deals. Prior to that Vladimir held various positions in telecom companies starting as Project Manager in the investment department where he was responsible for organizational due diligence, valuation, and deal structuring and where he worked on several IPOs. His previous experience also includes working at ING Barings Investment Banking in London.
Vladimir graduated from Webster University in Switzerland.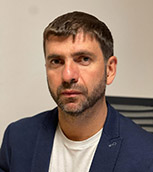 Michael Nefedov, Managing Director, has over 20 years of experience in finance and wealth management. Prior to joining Atlant Capital, Michael held the position of Vice President at London Stock Exchange listed investment company, where he was responsible for the setup and launch of an investment fund that operated on the global capital markets. His duties included assembling a team of portfolio managers, developing the investment strategies and focus areas for the fund and overseeing all aspects of the daily investment activities. Previous to this, Michael held different positions at Citigroup mainly working with HNWI, where he built and managed a substantial portfolio of clients and became one of the top relationship managers for the bank's regional branch.
Michael graduated from Arizona State University in the USA with a degree in finance.